When Zahir Ghambarie was forced to flee his village, torn apart by the bloody internal conflict in Afghanistan, the thought of collecting rubbish in a land 9,500 kilometres away would have seemed idyllic.
His decision to move halfway across the world as a 16-year-old — via New Zealand before arriving in Australia — was a roll of the dice that would eventually pay off in spades.
Now, the global scrap metal market is booming, and exporters are enjoying record prices.
The Pilbara alone is home to a plethora of mining operations that create a treasure-trove of scrap material every year.
And for Mr Ghambarie, one man's rubbish is definitely another's treasure.
Last year, shredded scrap metal traded below the 10-year average of $US330 ($425) per tonne.
In 2017, it was as low as $US270 ($348).
Today, however, a tonne of scrap metal will sell for a whopping $US430 ($554), with analysts not predicting a pushback any time soon.
Metal recycling boom
But it is not just heavy industry. Mr Ghambarie recycles anything, including abandoned cars that are resold around the globe, including to Dubai and Africa.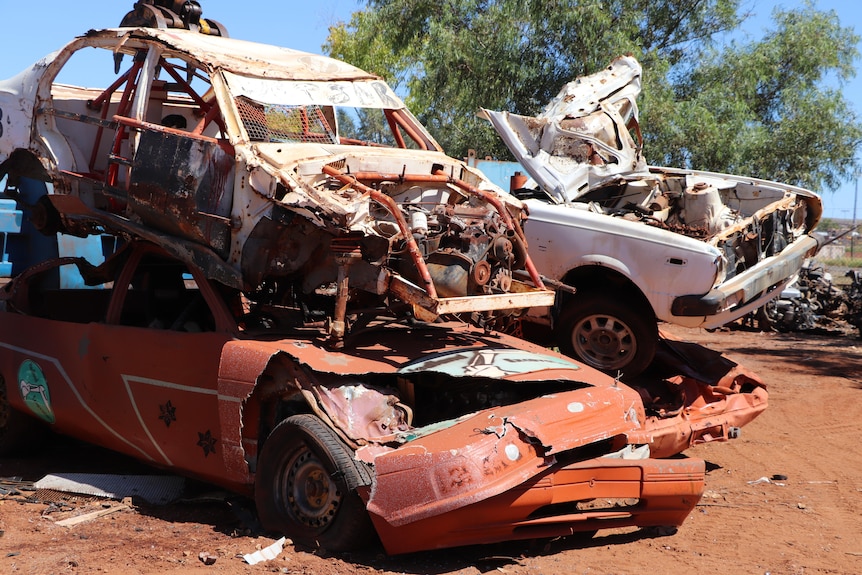 His company, AMC Metal Recyclers, successfully operates out of Karratha, a place he now calls home.
"There is a lot of scrap metal just in Karratha and Port Hedland," Mr Ghambarie said.
"The size of these towns might not be much, but in terms of scrap material it is significant."
Last year, when the coronavirus started to impact trade, Mr Ghambarie said his industry felt the pinch.
"It was very hard," Mr Ghambarie said. "Ports weren't operating, and we were stockpiling in our yards."
Just a few months later, Mr Ghambarie was pleasantly surprised at how quickly things had rebounded.
"As you saw iron ore prices increase, metal prices followed. It's pretty good at the moment, and demand is strong."
Although Mr Ghambarie has never returned to his homeland, hestill follows the old camel trade routes his ancestors used throughout the Middle East.
"It goes pretty much to every country where they have a lot of manufacturing," he said.
"It really depends on the customer demand, and where they pay the most.
"But this could be anywhere from China to Malaysia, India, the Middle East, and Africa."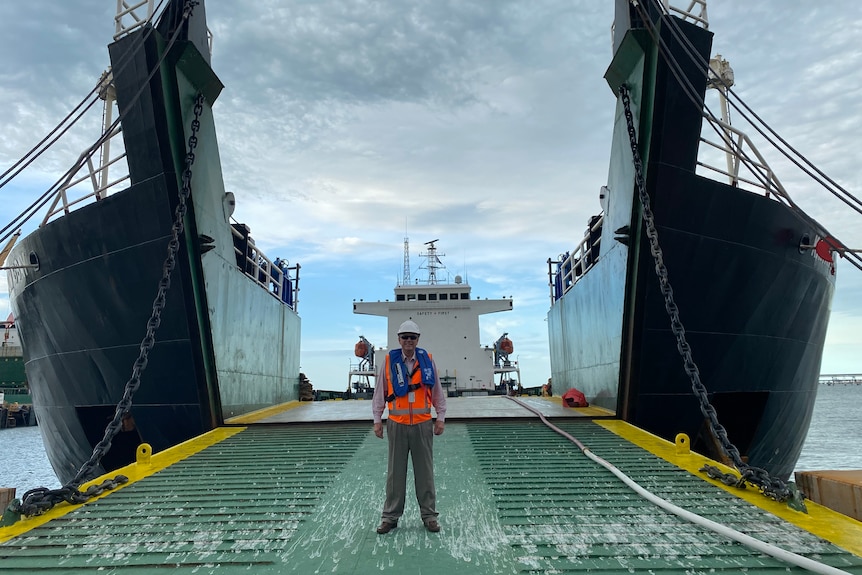 How and why is there a surge?
The simple answer — supply is tight, and it's created buoyant markets for both ferrous (containing iron) and non-ferrous metals.
In fact, independent price assessment and analysis group S&P Global Platts has described it as a perfect pricing storm. 
The group's regional pricing director for metals, Christopher Davis, said multiple factors were driving the uptick in scrap prices.
"In the US, severe winter weather throughout much of the country has disrupted scrap collections this year," Mr Davis said.
"Globally, metals producers are realising higher finished prices, increasing their demand for scrap material and driving up scrap prices in tandem.
"And automotive supply chains have been disrupted due to an ongoing global semiconductor shortage. That means less industrial scrap is being generated, cutting down on overall supply."
Mr Davis said pricing pressures would not ease anytime soon.
"COVID-19 vaccinations are rising in many regions, lockdowns are easing, and businesses are reopening," Mr Davis said.
"All of that points to improving consumer demand for metals-intensive products – anything from electronics to cars to appliances."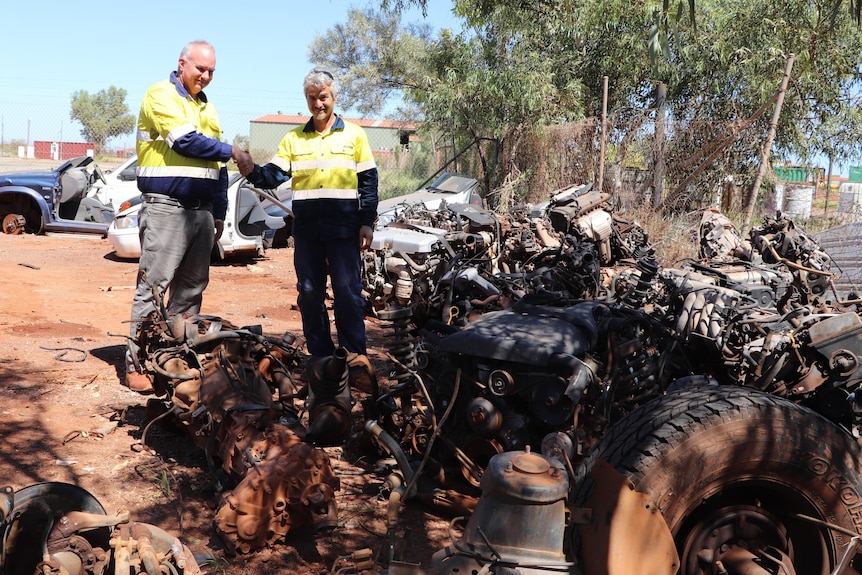 Direct trade route to Asia
For businesses like AMC Metal Recyclers, cutting out crippling freight costs to capital cities has been the only way for exporting to remain sustainable.
In 2018, the Pilbara Development Commission teamed up with the City of Karratha and Captain Paul Toussaint-Jackson to develop an economic case for direct shipping between the Pilbara and Asia.
Mr Toussaint-Jackson, the trade development officer for Australia's largest privately owned shipping company, Sea Swift, said it had created new opportunities for northern Australia.
As of this year, three fleets are using the direct route.
"The original view was to solve an import issue — getting goods to industry and communities as efficiently as possible given that most of the stuff was made overseas," Mr Toussaint-Jackson said.
"From the export point of view, we have already started development in spare parts, pipe and other consumables from the oil and gas industry, finished stone products, and potential opportunity in horticulture and agricultural goods as well."
Mr Toussaint-Jackson said direct freight was a major cost saving for local businesses.
"Overall, the supply chains are cheaper," Mr Toussaint-Jackson said.
"Shipping freight rates globally are quite high, particularly in Fremantle where they have increased four to five times more than what they were prior to COVID-19," he said.
"When you add up all the extra costs of handling, distance — in some cases 8000 kilometres longer — there is an opportunity for us to provide significant savings, and savings in time."
Mr Toussaint-Jackson said the direct trade route had reduced export times by 30 per cent.
"Typically, if it was route from Fremantle and up to Asia it might be a month or 30 days," Mr Toussaint-Jackson said.
"From Dampier to main ports in China you could be looking at 13 days."
Via Abc